SHEEDY'S MURDER
DAWNING OF THE HORRIBLE FACTS,
Monday McFarland Makes a Confession That Confirms Current Suspicion.
The Wife of the Deceased is Arrested in Company With Her Supposed Paramour, A.H. Walstrom.
Suspicion the Poison From Her Own Hand Completed the Murder So Well Begun — The Body Exhumed Sunday.
Slowly but surely the web is tightening around the principals in the Sheedy murder case and already have the guilty parties been ensnared in its meshes. Link by link has been forged the chain of circumstances until it completed and now the veil that shrouded the mystery has been torn away and the clear light of day is singing upon the terrible affair, leaving the assassins exposed to view. Every detail in the dark tragedy is now known and it stands revealed as one of the most skillfully planned and cold blooded crimes in the annals of criminal history and is absolutely without a parallel in the history of Nebraska.
The first step in the untangling of the skein was the arrest of Monday McFarland Saturday night as the assassin who struck the blow that laid John Sheedy low. In its narrative of the arrest of McFarland THE JOURNAL, owing to circumstances that were eminently proper in order that the ends of justice might be accomplished, refrained from going into the full details of the crime and gave only a meagre account of the affair. Happily these obstacles have all been removed and THE JOURNAL is now in a position to give the fullness and most minute details of the crime.
After Monday McFarland was placed in a cell Detective Malone set to work to persuade the prisoner to make a confession and acknowledge his complicity in the crime, and also to reveal the identity of his accomplice, for it was well known to Malone that McFarland was not alone in the commission of the awful deed. All night long McFarland was put through a rigid questioning, and as he was made aware of each link in the chains of circumstances against him he began to falter and finally, before the sun arose in the eastern horizon, McFarland, in the presence of Detective Malone and Officer Kinney, confessed to the killing of John Sheedy and unfolded a tale that was at once terrible and horrible in its import. McFarland's confession implicates none other than Mrs. Mary Sheedy, wife of the murdered man, and her paramour, one A. H. Walstrom, a young man whom she met in Buffalo, N.Y., last summer during a visit there and with whom she became infatuated and who followed her to Lincoln, all unknown to her husband. The details of McFarland's confession as related to a JOURNAL reporter by Detective Malone and Officer Kinney are substantially as follows. The confession was repeated in the presence of Mayor Graham, Marshal Melick, Detective Malone and a stenographer who took it all down. At present writing it is impossible to publish it verbatim. However, the substance of the confession is given below:
For several years past McFarland has been acting in the capacity of hair dresser to Mrs. Sheedy and always performed his work at the Sheedy residence. In the course of these hair dressing visits and intimacy sprang up between Mrs. Sheedy and her dark skinned servitor. This intimacy gradually reached the point where Mrs. Sheedy took McFarland into her confidence to such an extent as to confide to his keeping all her domestic difficulties. Gradually, according to McFarland this intimacy assumed such proportions that he became more than a common African hair dresser. He became fascinated with the woman, but it was a fascination that also partook of fear, a fascination and fear that was destined to place the brand of Cain upon his brow and possibly lead him to shameful death upon the gallows. In the latter part of last November, while McFarland was at the Sheedy residence upon one of his hair-dressing expeditions, Mrs. Sheedy made a proposition to him so horrible in its import as to cause him to turn sick at heart. It was no less than a proposition for him to murder her husband for a money consideration and for other favors yet to come. The unnatural wife agreed to pay McFarland $15,000 to murder her husband, $500 after the deed was committed and the murdered man buried and the remainder of the $15,000 after the estate had been settled up. McFarland would not agree to do the job, whereupon Mrs. Sheedy threatened to kill him and compelled him to fall upon his knees and swear that he would commit the terrible crime.
Eventually McFarland agreed to get Sheedy out of the way be Christmas. The time drew near for the commission of the crime and McFarland began to weaken. He frequently called at the Sheedy residence during the absence of the unsuspecting husband. He and Mrs. Sheedy finally agreed that the job must be done, and the means to be employed a revolver. On the evening of December 19 last McFarland filled up with whisky to nerve himself to do the deed. He took his station in the yard shortly after 9 o'clock and waited the coming of his intended victim. He was under the impression that Mr. and Mrs. Sheedy were calling on Mr. and Mrs. Charles Carpenter, who live a few doors east of Sheedy's residence, and was expecting Sheedy to come from that direction. Unknown to McFarland Mr. and Mrs. Sheedy attended the Eden muse on that evening and came home from the opposite direction and McFarland was taken unawares. In order to prevent Sheedy from recognizing him he fired a shot from his revolver in the air and then ran through the back yard into the alley and made his escape.
The first attempt had proven fruitless and John Sheedy was still in the path of his wife and her lover, Walstrom. But she was determined that her husband must die and she sent a note for McFarland to come and see her. McFarland came and again Mrs. Sheedy and he planned to kill Sheedy. Mrs. Sheedy said the deed must be done by New Years and that it must be done by a blow. She gave McFarland money to buy a heavy cane and the latter went to Goldwater's pawnshop on North Ninth street on Friday January 9, and purchased the fatal cane. He hid it under the steps of John Sharp's barber shop and left it there until half past 5 o'clock on the Sunday evening the blow was struck. He took the cane at the hour mentioned and went to the Sheedy residence, meeting Mrs. Sheedy on the back porch. She told McFarland that the deed must be done that night and gave him 50 cents to buy a pint of whisky to bolster up his courage. She also said if the blow did not kill her husband she would do the rest: all she cared for was to get him in bed and then should would find means to remove him forever.
McFarland went out to a drug store at the corner of Twenty-third and O streets and bought a pint of whisky and then started back. ON the way he drank the whisky and arriving at the Sheedy residence he entered the back yard and again met Mrs. Sheedy on the back porch. She told him that her husband was going out in a few moments and then was the time to strike the blow. She told McFarland to station himself at the south end of the porch and when her husband was about to step out she would raise the window curtain and then McFarland was to be prepared when Sheedy opened the door to jump on the porch and beat him down. She then went into the house and returned with a goblet of whisky which she gave to McFarland. The cowardly assassin gulped the liquor down and the nerved himself for the final moment.
When Sheedy stepped out of his door unconscious of the presence of the hired assassin and dreaming of no danger, McFarland bounded upon the porch and struck the blow. The dastardly assassin struck his victim with such force as to cause him to fall. Quick as a flash Sheedy drew his revolver and fired, but the bullet flew over McFarland, who jumped to his feet and ran towards the rear of the yard. He ran against the lattice work and fell again, but quickly recovering himself, regained his feet and sped out of the yard and up the alley to Thirteenth street, believing in his cowardly terror that all the five balls from Sheedy's revolver were implanted in his miserable carcass. He then went to the residence of Police Officer Botta on O street between Thirteenth and Fourteenth, where his wife and children were and accompanied them home. He afterwards went to a gambling joint and gambled all night, becoming beastly intoxicated from the frequent slugs of whisky. The following day he continued his debauch and wandered from saloon to saloon drinking heavily, trying to drown remembrance of the awful crime he had committed. That same day, remembering he had dropped the cane when he assaulted Sheedy, he procured another one similar in appearance in order to throw the police off the track in case the cane was identified. One day during the week he called at the Sheedy residence to procure some money from Mrs. Sheedy, but was unable to see her.
McFarland's confession was the last link in the chain of circumstances and revealed the terrible crime in its true light, and indissolubly and incontrovertibly connecting Mrs. Sheedy and H.H. Walstrom as aiders, abettors and accessories before and after its commission.
Having the evidence complete, Marshal Melick and Detective Malone at 3 o'clock yesterday afternoon placed Mrs. Sheedy under arrest, and an hour later arrested Walstrom at his room in the Heaton block on O street. Mrs. Sheedy was kept under guard at her residence until evening, when she was escorted to more secure quarters. She takes arrest very coolly and denies all knowledge of connection with the crime.
Walstrom, Mrs. Sheedy's Buffalo lover and accomplice, is twenty-eight years of age, about the medium height, dark complexioned and wears a dark mustache. He is quite nice looking and dresses well. He had on his person $226, a gold watch and chain, a diamond pin and the diamond ring that was given Mrs. Sheedy by her husband, which she claimed to have lost. Walstrom is sullen and morose and is uncommunicative.
Detective Malone found his first clue in this case by meeting McFarland at Selignohn's saloon on North Tenth street Monday morning very drunk and hearing him talking incessantly about the Sheedy case. McFarland had plenty of money, and this unusual circumstance aroused Detective Malone's suspicion and he at once went to work investigating McFarland's movements. Malone learned that McFarland had called at Sweeney's barber shop Tuesday and procured John Sheedy's shaving mug, informing the proprietor that Mrs. Sheedy had sent him after it. About this time Hyman Goldwater, the Ninth street pawnbroker, identified the cane at the police station as one he had sold to McFarland. What was before a belief was now a certainty, and Malone knew McFarland was the guilty man. Malone also overheard a conversation between two colored girls named Ida McFarland and Maggie Trusty, which gave him additional evidence in the case. He caused them to be summoned before the coroner's jury, but both girls told stories in direct contradiction to the statements they had previously made. The arrest of McFarland could have been made Thursday, but Marshal Melick and Detective Malone decided to be dead sure of their man before an arrest was made. Marshal Melick and Detective Malone, in unearthing the mystery that shrouded this terrible crime, have accomplished a piece of work that redounds to their ability, sagacity and zeal in the highest degree. The culmination of their untiring efforts in unearthing the terrible plot and arresting the murderer and his accomplices is a piece of detective skill that will add undying laurels to their names and places them in the front rank of their avocation. Mayor Graham also aided materially in the work and is to be congratulated upon the success of himself and his officers.
Since McFarland's confession it is the general opinion among the police and the friends of Sheedy that John Sheedy did not die from the effects of McFarland's blow, but that Mrs. Sheedy and Walstrom in the dead of night administered a deadly poison to him that caused his death. One of the various rumors that have been going the rounds is that Walstrom was seen at Sheedy's house at a late hour of the night on which Mrs. Sheedy was sitting in his lap. It is hinted that Sheedy awoke from his slumber and seeing his wife in the position, fainted from the shock and never regained consciousness. This rumor has never been fully verified but has generally been credited to be true.
Mrs. Mary Sheedy is an attractive woman of face and form and is about thirty-five years of age, although she appears much younger. Her maiden name was Miss Mary Gabriel. She has been married three times, having come to Lincoln some ten years ago with her second husband, George Merrill, a worthless dissolute fellow, by occupation a stone cutter. She was brought up in Abington, Ill., where she married Merrill. Some time after she came to Lincoln she procured a divorce from Merrill on rather delicate grounds and under peculiar circumstances and married John Sheedy. Her life has not been immaculate, and her reputation previous to her marriage to John Sheedy was far from being good.
The unlooked for developments in this case have created a great deal of excitement and the city jail was surrounded by excited groups of people all the afternoon and evening yesterday. The case is the sole topic of conversation and more developments are eagerly awaited.
McFarland's friends secured Congressman-elect Bryan and W.L. Cundiff to defend him yesterday and the attempted to procure his release by a writ of habeas corpus, but were unable to accomplish their purpose. When the attorneys presented themselves at the jail they were politely but firmly refused access to McFarland, much to their chagrin. It has not been learned when the preliminary examination will take place, but it is presumed not until the coroner's jury have completed their labors.
When Mrs. Sheedy was arrested it was given out that she was taken to the county jail, but this rumor was untrue. She was conveyed to the residence of Marshal Melick on Twenty-first street, where she remained all night, the house being guarded by a police officer, who patrolled the grounds around the house. A JOURNAL representative visited the marshal's home at 10 o'clock and remained until nearly midnight in the hope of securing a talk with Mrs. Sheedy, but without avail, as the marshal was down in the city and did not return until Mrs. Sheedy had retired.
Mr. Strode, who has been retained by Mrs. Sheedy, was seen, and said that while his client denies any complicity in the awful deed, she confesses to having known Walstrom in Buffalo, where she went for medical treatment. From other sources it is learned that Mrs. Sheedy returned from Buffalo about September and Walstrom showed up in Lincoln some time in October. By some means the acquaintances became known to John Sheedy, and he invited his wife's agreeable acquaintance to the house. It is known that at one time he was invited by the unsuspecting husband to supper, an invitation of which the stranger availed himself. Mrs. Sheedy and Walstrom are said to have been seen together many times since the young man's arrival from Buffalo, and it is known that Sheedy found occasion ere his last hour to suspect that his wife was too partial to the stranger.
One night some weeks since John Sheedy climbed to the editorial rooms of THE JOURNAL and asked one of the inmates to write a notice telling of the loss of a diamond ring. The finder was asked to leaved the same with Mr. O. B. Howell at the conservatory of music and receive the reward. To the writer he explained, in a guarded way, that the ring belonged to his wife and that she had lost it near the Congregational church while on her way to the conservatory of music, where she was going to take a lesson. She had said that she supposed she had pulled it off with her glove. Mr. Sheedy was very much perturbed while telling the circumstance and asked that the name be omitted and that no further mention be made of it.
It is now known that he subsequently discovered that she had given the ring to Walstrom. It is said that when Sheedy confronted her with his knowledge of the facts he threatened to kill her. It is pretty certain that he suspected the truth when he authorized the publication of the notice.
The woman's early history is well known to many Lincoln people. She comes from an unsavory family. Her sisters and brothers have records for crime, it is claimed, which would indicate that, up to the developments of this startling crime, the prisoner was the best of the stock. She has a brother, Roe Gabriel, who was sent to the Illinois penitentiary for three years for horse stealing. People who lived at Abingdon and Galesburg twenty years ago will remember Mollie Gabriel, as she was then generally known, as a young girl whose dress and (unknown) sections won for her considerable attention and whose reputation was handled with considerable liberty, whether justly or otherwise can not, of course, be said. She was married while still young to a worthless dissolute and brutal young man named Horace McCool, who is now serving a term of three years in the Joliet penitentiary for forging the name of his uncle. His treatment of her was such that she was at length forced to leave him, and in due time she became the wife of George Merrill, with whom she came to Lincoln. Merrill was a stone-cutter by trade, but during on of the severe winters when the railroads where so continuously blockaded by the deep snows in the vicinity, he went out to work for the B & M shoveling snow and froze his feet. He then went back to Abingdon, Ill., to secure medical treatment, leaving Mrs. Merrill in Lincoln. During his absence she began receiving attentions from John Sheedy, whose means she is said to have freely used, not only for her own support, but it is claimed by those who have had it from her own lips that she frequently sent away money obtained from Sheedy to her first husband, McCool, for whom she never fully forgot her early affection. It is said some of Sheedy's money which she sent McCool was used by the latter in the purchase of a suit of clothing in which to marry a second wife. A party who was conversant with the facts subsequently told her this and said that her anger was pitiful to behold. It is also claimed that the news that McCool had been sent to the penitentiary, received since she became Mrs. Sheedy, depressed her wonderfully. When Merrill returned from Illinois and discovered her relations with Sheedy he left her and went back to Illinois. She soon followed him, but he declined to live with her, and Sheedy soon afterwards sent a mutual friend to Illinois, who brought her back to Lincoln. She lived with Sheedy some time ere they went to New Orleans and were married. Merrill is reported to be working in a large furniture store in Illinois.
Considerable comment is occasioned by the fact that neither Walstrom nor Mrs. Sheedy were taken to jail. At a late hour Monday morning Walstrom was said to be in a room at the Capital hotel, guarded by two deputies. The late John Sheedy's friends are inclined to question the treatment of those two prisoners, and say that they see no reason why they should be shown such consideration.
To sift the truth of that part of McFarland's testimony which intimates that Mrs. Sheedy may have used poison to complete the ghoulish work begun by the former, the remains of the murdered man were exhumed Sunday evening and are now at Roberts & Co.'s undertaking establishment. A postmortem examination will be held to-day, when the coroner's jury will probably be successful in learning something concerning the case, if it has not already so done, which there is a faint suspicion that it has not.
Andrew Henry Walstrom, who is at present identified as the "little fellow" referred to in the above confession, was placed in the witness' chair before the coroner's jury last Monday. His testimony, as nearly as could e learned from the parties who heard it, was substantially as follows:
His home is at Birmingham Ala., where his father is a prominent official in the management of a large factory and is in good circumstances. He met Mrs. Sheedy in September at Pierce's medical institute in Buffalo, which they were both attending for medial treatment. Met her three times a day at meals and in the evening the ladies and gentlemen met in the parlor socially. He was there a month, but didn't remember whether or not Mrs. Sheedy was there all of that time. He left for Birmingham October 14 for the west. When he came west he did not intend to stop at Lincoln; was going to Omaha to hunt work in the Union Pacific shops; was a machinist by trade; on the way from Kansas City got to talking with a man named Mayer, a clothing merchant of Lincoln. Finally the conversation drifted to the subject of gambling. He asked Mayer if there was much of it in this western country. Mayer mentioned John Sheedy in the conversation and witness asked if Sheedy was married and if it were his wife who had been east for treatment. Mayer didn't know. Witness stopped at Lincoln an at once looked up the Sheedy family; saw Mrs. Sheedy the next day after his arrival; was introduced by her to Sheedy; was invited by Sheedy to supper and accepted; rode out one day with Sheedy, who showed him the court house and the capitol. Remained in Lincoln a week, then went to Omaha and Chicago and returned to Lincoln. The derringer found in his trunk he had a purchased at a Lincoln pawnshop to preset as a novelty to Miss Florence Abingroff of Birmingham, who was married on Thanksgiving day. Didn't know McFarland. Never met him or any other colored man in Lincoln. Admitted that he had a diamond ring in his possession when arrested, but denied that Mrs. Sheedy had given it to him; know that she had a diamond cluster ring; the ring was given him last summer by a married lady relative in Alabama, whose name he would not divulge. It had had the initials of his own and another name engraved upon the inside; he scratched the other one out last Saturday, as he learned that he was likely mixed up in the Sheedy matter and did not want the lady dragged down into the scandal. Dennis Sheedy and Mrs. Sheedy had sent for him on Saturday and had told him that the story was out that witness and Mrs. Sheedy were relatives, and he knew then that he would likely be mixed up in the scrape. He had never gone out waling in the evening with Mrs. Sheedy except once he had seen her standing on the porch, and they had walked up Thirteenth street and part way around the block and back. He received notes from her suggesting that he go to places. She wrote him to go to the charity ball. He went and saw her, but didn't speak to her. Met her at the opera house and sat behind her and conversed with her and a lady companion. Had also received a not from Mrs. Sheedy asking him if he would not like to meet a young lady acquaintance of Mrs. Sheedy, and had gone with Mrs. Sheedy to the young lady's house. Witness denied having followed Mrs. Sheedy to Lincoln by preconcerterd arrangement, and disclaimed any intimacy with her.
The autopsy was held at 10 o'clock Monday morning in the morgue at Roberts and Co.'s undertaking rooms. It was conducted by Coroner Holyoke and Drs. Casebeer, M. H. Mitchell, Winnette and O'Gorman. The coroner's jury was also present, but the proceedings proved entirely too interesting for one or two of the members and they were excused of any active investigation of the conditions presented. Several reporters were present. Some objections were raised by the jury to the presence of Mr. Strode, of counsel for Mrs. Sheedy, but after considerable discussions the objections were withdrawn. Mrs. Stearns, who is Mr. Strode's associate, also came in later, and County Attorney Snell, accompanied by Mr. Sawyer, was also present.
The autopsy was first directed toward the brain, Dr. Casebeer wielded the knife and saw and the brain was soon laid bare. There were two old wounds discovered. One was in the back of the skull and toward the top. Here was the evidence of a bullet wound, but a hard shell had closed the cavity upon the inside surface of the skull, which was reasonably smooth, while upon the outside there was a considerable indentation. The other wound was in the center of the forehead, where there was an indentation in which one could bury the end of a finger. This wound was too low down upon the forehead to leave nay perceptible effect upon the brain, but at the back of the head opposite the bullet wound the brain was slightly discolored, though not sufficiently so to indicate any serious disease.
The wound hitherto supposed the have been fatal was upon the left temple and when the brain adjacent thereto was laid bare there was not the slightest particle of coagulation or discoloration. The brain was thoroughly dissected and cut to pieces, but no coagulated blood was found therein. The heavy bone just outside and below the eye was broken entirely loose and was removed. The verdict of the physicians appeared to be that no condition discovered about the head could have produced death. The brain weighed fifty-eight ounces, or far above the average, and was to all appearances perfectly healthy.
The autopsy was then directed toward the stomach to ascertain whether or not there were evidences of poison. The heart was removed and it was found that deceased was a victim to some extent of fatty degeneration. The organ weighed twenty-two ounces. All of the other organs were thoroughly dissected. Within the gall bladder was found a gall stone as large as a walnut and weighing over half an ounce. While the deceased was never known by anyone present to have ever been sick and was usually regarded as a robust healthy man, the indications were that he would probably not long have remained so and that a little patience would have availed his murderers a great deal.
The physicians removed the stomach, the heart and one of the kidneys for submission to a chemist for analysis.
The organs were placed in jars and sealed in the presence of all, in which state they will be sent to the chemist.
People:
Bryan, William Jennings [Brief Biography]
Graham, Robert B. [Brief Biography]
Holyoke, Edgar L. [Brief Biography]
Malone, James [Narrative] [Brief Biography]
McCool, Horace [Brief Biography]
McFarland, Monday [Narrative] [Brief Biography]
Melick, Samuel M. [Brief Biography]
Merrill, George [Brief Biography]
Sawyer, Andrew J. [Brief Biography]
Sheedy, John [Narrative] [Brief Biography]
Sheedy, Mary [Narrative] [Brief Biography]
Snell, Novia Z. [Brief Biography]
Stearns, Royal D. [Brief Biography]
Strode, Jesse B. [Narrative] [Brief Biography]
"Sheedy's Murder," Semi Weekly State Journal January 23, 1891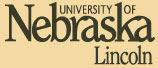 Home • Explore the City • Spatial Narratives • Interpretation and Narrative • Comments?
Guides and Resources • Archive of Documents • About the Project
Directed by Timothy R. Mahoney, Plains Humanities Alliance, in collaboration with the Center for Digital Research in the Humanities.
Funded by the Center for Digital Research in the Humanities, the Nebraska Humanities Council, and the Plains Humanities Alliance.
© 2007–2008, University of Nebraska–Lincoln