MONDAY'S CONFESSION GOES
JUDGE FIELD DECIDES TO ADMIT IT.
The Defense Sustains Defeat Upon the First and Most Vital Point Raised in the Case.
Not to Weigh Against Mrs. Sheedy.
The first great clash of arms in the Sheedy case has brought to the defense the most disheartening defeat. Both branches of the defense have fought with the full vigor of their legal ability and attainments to prevent the use of Monday McFarland's revolting story of the means by which he was induced to undertake to compass the death of John Sheedy, and they have met with signal failure. This was the most vital point at issue in the case, outside of the final verdict, and has been contested by counsel ever since ex-Mayor Graham took the stand Tuesday afternoon. The particular confession of the three the darkey appears to have been made was the one made in the presence of Mayor Graham, Marshal Melick, Officer Malone, Dennis Sheedy and Reporter Wheeler on the day following his arrest. Monday was arrested Saturday evening and appears to have given some inkling of his knowledge of the tragedy, if the defense is correct, before Sunday morning, which it is claimed by the defense was a confession. Then on Sunday he made the confession published at the time in this paper. Still later he went before the coroner's jury and repeated the story. The state was prepared to offer the third confession had they been knocked out on the second, and contended that no prior confession had been made, although Monday had made some damaging admissions the night of his arrest.
The court room Wednesday began to show the intense interest that has marked the progress of the great case since its inception on the evening of January 11 last. The seats allotted to the public were all taken, and crowds of men and women stood up around the walls and in the aisles. Even the railed enclosure encircling the court was filled with attorneys, court attendants and privileged spectators.
Mrs. Sheedy's faithful relatives, her trio of dark-eyed, well-dressed sisters, her grave, looking uncle and her brother in-law, Mr. Baker of Western, sat with her all through the long and trying day. One needs not to be told that the four women who sit in solemn row facing the court, with their backs to the audience, are sisters, for the fact is plainly revealed in their faces.
The demeanor of Mrs. Sheedy revealed no change from that of the last two days until just before adjournment, when she was apparently appalled by the decision of the court that she must tomorrow sit in that solemn circle and listen to the reading of the horrible story told in Monday McFarland's confession. She evidently realized that the first hopes of her tireless counsel had been shattered, but although her face bore the hue of death, not a movement of her eyes or lips betrayed that she even realized the significance of the court's important ruling. Her step was just as firm and her carriage as carelessly defiant when she was led from the room by her uncle as if she was simply a spectator.
Monday McFarland wore the same sorely troubled expression all day yesterday that had been perceptible on the previous day. When he came into court at the noon hour he wore a new light colored summer coat and looked generally more presentable than he has heretofore. The fact was explained when it was discovered that an intelligent looking colored gentleman and lady sitting just behind him were his sister, Mrs. Cynthin Middleton and his uncle, George True, both of White Cloud, Kansas. Monday's mother had been unable to come. When court adjourned Monday and his sister sat for some time in the jurors chairs engaged in earnest conversation and finally left for the jail together, Monday clinging to his sister's arm and conversing with her in a low tone, while Jailor Langdon followed at the distance of a few feet.
Mr. Cardner Tells About Malone
W. W. Carder was the first witness sworn and when questioned by Mr. Weir said that he was acquainted with John Sheedy in his lifetime. In January last was captain of police; was present when Monday McFarland was brought in by Malone and was kept in the marshal's office for some time ere he was turned over to witness. Two or three officers took him from the marshal's office to cell No. 1; didn't know whether Malone went in with the prisoner, but he was there and was in conversation with Monday; witness heard Malone say "they'll get you before morning;" witness wasn't sure but what he sided in with Malone a little bit; there was also a remark made that "they're coming up now and there are about fifty of them, but they are waiting until they get a hundred." The ability of the police to stand them off was discussed in Monday's hearing. McFarland appealed to witness to protect him, and witness assured him that he could protect him; Monday said he didn't have any confidence in the police, as he believed they stood in with the mob. Malone started the conversation. Witness thought McFarland was either badly scared or under the influence of whisky. There was another conversation toward morning intimating that the mob was on the outside; didn't recall that Malone said anything about "hanging, but the inference to the drawn was that the mob proposed to hang the prisoner. One conversation occurred about 4 a. m.; witness and Malone were in the corridor talking to Monday when some noise was heard in the office and Malone intimated that the mob was coming; witness thought it was then Monday expressed his lack of confidence in the police; witness repeatedly assured the prisoner that he would not be injured; Monday had not at that time made his confession, or at least the published confession.
Cross-examination by Mr. Hall: There were other officers there who could see and hear everything that was going on; the interviews with Monday were very brief. The officers just walking in now and then and saying a word or to; there were no conversations of any duration. Witness remembered a conference between Monday and Officers Kinney and Malone; witness sent Officer McBrien into the cell; when witness went in he was frozen out; he remembered having said to Monday, "They have scared enough out of you already to hang a dozen men and you're a d-d fool if you don't keep your mouth shut." Witness said that because if Monday said anything he had a right to know it; no one had any more rights there than the witness; had had some conversation with the prisoner himself during the night in reference to his connection with the murder of John Sheedy hadn't scared it out of Monday by a darned sight. Malone did not go into Monday's cell; they talked to the prisoner through the cell door. Think that Officer Splain and one other officer were within six feet during the conversations had with Monday, but didn't think they could hear what was said; think they might have heard some of it; Monday said to witness that if the mob hung him it would hang an innocent man, as he had had nothing to do with it on earth; didn't know that he made any confession or admissions to Malone while locked up that night.
"What did he say," asked Mr. Weir, "of there having been a job put up on him?"
"He said there was a job put up on him. He didn't say there was a job put up on him, but that he was in a with a job."
"There is not the best feeling existing between you and Malone is there?" said Hall, Frank M..
"Not the best on earth; I can give you reasons for it if you wish."
"Never mind your reasons."
"I would like to give you my reasons and they are mighty good ones, too."
Sam Melick Sworn
Ex-Marshal Melick was sworn and said that he was one of the men who arrested Monday McFarland. He was not really placed under arrest until after the first conference in the marshal's office; the officers met him at the stairs leading to Monday's shop and told him they wanted to have a conference with him. When they had taken him to the marshal's office witness told him that they had evidence enough already to convict him of the crime, and if there were any one implicated with him it would evidently go easier with him to tell who they were; witness did not tell McFarland that he was under arrest.
The witness gave a number of questions which had been asked Monday, but was not permitted to give the answer, relating to the purchase of the cane at Goldwater's; witness had then said to Monday, "come with us up to the office; we want to have some more talk with you about this." The darkey's talk at that time was in the nature of a general denial; he made no confession, but admitted some facts connected with the case.
This closed the evidence of the defense to show that Monday was coerced into his confession.
The state called Dennis Sheedy in rebuttal. Witness said he was a brother of the deceased and was present at the time of Monday's confession; had been invited there to hear the confession. The following proposition was shown him and he identified it as one made by him, but withdrawn at the request of Mayor Graham:
"I think you had better for your own good, if you want to save your own life. Show this thing up. You have told enough already now in this matter to satisfy us who killed him. Now you can turn state's evidence, and in all probability they will let you off with your life. That is my opinion. It will undoubtedly be much easier for you anyhow to associate the others that are more guilty than yourself in this matter."
The witness said that the other questions or propositions complained of were not propounded by him; said that at the close of the confession. At which witness was present, Monday had asked which one of those present was Dennis Sheedy; Marshal Melick pointed the witness out; Monday approached witness and said, "I killed your brother."
This raised a chorus of disproval among the attorneys and the latter part of the answer was stricken out, witness meantime apologizing for having said it. Witness identified the latter part of the confession as heretofore published. He said that Mayor Graham several times cautioned Monday that he wanted his confession to be free and voluntary; thought he said it several times, cautioning him that it might be used against him; there was more said at the confession than the stenographer's report shows, and Mayor Graham had cautioned Monday early in the conversation.
James Malone Knew Carder
When the state called James Malone to the stand Mr. Philpott objected to this witness being permitted to testify as he said he had violated the rules of the court by listening through an open door to the testimony of Mr. Graham and had been discovered in the act by the speaker. He said Malone had also allowed himself to be interviewed on the case. The court overruled the objection. Mr. Malone was sworn and said he knew Monday McFarland and W. W. Carder; witness was not in McFarland's cell on the Saturday night of his arrest; was in the corridor once while McFarland was in the cell; had no conversation in regard to a mob at that time and Carder was not there at the time; didn't stay but a minute, and was with others; next saw Monday McFarland Sunday morning Officer Kinney came to witness and said that Monday wanted to see him; Captain Carder said that he could not see him, but witness went in and and along with Kinney had a talk with Monday; Carder came in, shook his finger at Monday and told him to keep his mouth shut; it was on Sunday morning that McFarland had expressed fear of being mobbed, but not during Saturday night. Cross-examination by Mr. Strode the witness continued that he had not mentioned mob to Monday during that Saturday night.
"Were you not a witness at the coroner's inquest?"
"Yes, sir."
"Do you know Frank R. Waters?"
"No, sir; not by name."
"Did you not say, during that inquest to Frank R. Waters, when he asked you how you got Monday's confession out of him: "'At first he refused to tell a thing; but we told him that Mrs. Sheedy had given up the whole d-d thing, and that the mob was coming?'"
"No, sir; I did not."
"And didn't you say to B. F. Pinneo, when he asked you as to how you had got the story out of Monday, that you had put him in the sweat box, and after you had asked him whether he would prefer to be hanged by the neck or some other portion of his anatomy, which I will not now mention, he gave the thing away? Did you not say that, or words to that effect?"
"No sir; I know that Pinneo had been sent to pump me and so informed Marshal Melick at that time, and I was very careful to say nothing of the sort."
"Do you swear you did not tell that to either of these parties?"
"Yes, sir; I never told nobody how I got the confession."
"You and W. W. Carder," said Mr. Hall, "are not on very friendly terms are you?"
"No; we are very distant at present and have been ever since a short time before the killing of John Sheedy."
The Afternoon Session
Immediately after dinner Frank R. Waters was sworn to impeach to testimony of Officer Malone. Witness was an attorney and knew Jim Malone; had a conversation with him after the coroner's jury was empanelled and before the return of the verdict relating to the manner in which Monday's confession was secured. Had asked Malone how he got the confession and Malone replied in effect that Monday had declined to tell at first, but that Malone had made him believe that Mrs. Sheedy had told the whole d-d thin and that the mob was after him, and had thus scared it out of him; witness could not say positively where he was when Mr. Malone had told him that, and didn't think he could give Malone's exact language. Witness was then a member of the coroner's jury, and believed that it was told him the above about the time that Monday was before the coroner's jury room. Witness was not sure as to when or where Malone said it, or whether or not anyone else was present, but was sure Malone had so informed him; had volunteered the information to Mr. Strode a few days since from a sense of duty.
B. F. Pinneo was called to rebut the testimony of Malone and Mr. Hall objected to him on the ground that he had bee in the room during the taking of all the testimony. The court intimated that the challenge was just and his remaining in the room was in strict violation of the rule. The attention of the defense had been especially challenged as to Mr. Pinneo, and the defense said that he was not a witness, wherefore he was allowed to remain, although Mr. Snell had called attention to the fact that a subpoena had been issued for him on behalf of the defense. The court did not think the defense had acted fairly in the matter, but he didn't feel like ruling out any testimony for that reason, but should any other witnesses be found to have been in the room during the taking of the testimony they would not be permitted to testify.
Mr. Snell said that after the objection had been raised to Pinneo's remaining in the room the officer had been instructed not to serve the subpoena upon him, so that he might continue to remain in the room.
Mr. Lambertson said he did not ask that the rule be enforced in regard to the immediate relatives of the defense.
Stenographer Wheeler was called back to the stand by the state and asked by Mr. Hall if he had his stenographic notes of that confession with him in court. He replied that he had and was asked to read them.
The defense objected on the ground that a confession was admissible in the evidence against an accused only when freely and voluntarily made; it is inadmissible if obtained through threats of promises of immunity. Mr. Stearns spoke at considerable length, citing many authorities in support of his position. He also contended and cited authorities to show that when a confession has once been obtained through hop or fear, the subsequent confession is inferred to come from the same motive, although there may be no immediate evidence of coercion as to the latter confession, the burden of proof being upon the state to show that it was entirely free and voluntary, made after he had been warned of the consequences. He contended that Monday had been led to believe that it would be better for him to make this confession, and that a mob was intent upon lynching him, and that the prisoner was excited by fear or intoxication.
Judge Weir of counsel for defense then spoke in the same vein and dwelt upon the susceptibility of the ignorant, illiterate Monday McFarland to such influences, and contending that his mind was not free and the confession not voluntary. He dwelt upon the testimony of Carder to the effect that Monday was incited to violent fears by the belief that a mob was being formed, and contended that on that momentous Sunday morning when Monday told his story ever inducement was offered him, such as assuring him that to save his own life, and to better his condition, he should tell all. Judge Weir talked for twenty minutes, and Mr. Woodward handed in a list of authorities.
Mr. Hall, for the state, said that every confession stands upon its own merits, being surrounded by different circumstances, and no rules of law would apply to any considerable number of confessions. He said the counsel had been very general in their remarks and had not told just what promises and threats had been made. In order to exclude a confession it must appear that a confession is a direct result of promised or threats. If the mind of a criminal must be cool, calm and unimpassioned when an admissible confession is made, there would never be a criminal's confession admitted in testimony. There was nothing to show that the confession at issue was the result of promises or threats. He contended that nothing that could be construed to be a promise of a threat had been proven, and if the propositions to which objections were advanced were ever made, no confession appears to have followed. The speaker rubbed the credibility of Mr. Carder pretty severely and said that if Malone had talked of a mob that night, which was denied, and had frightened Monday, then would have been the time for him to make his confession if he had made it through fear and not wait until the next day at noon. He further called attention to the fact that Mayor Graham had been called to hear the confession and that Monday had evidently already made up his mind to tell the truth. The test of a promise or threat sufficient to render a confession inadmissible is whether or not it is of such a nature as would induce him to tell an untruth. There must be a positive promise of immunity by a person having authority in order to exclude a confession. Mr. Hall quoted extensively from authorities in support of his propositions and spoke for fully an hour.
Near the close of his address Mr. Hall in contending for the admission f the confession, said that were it admitted when it should not be, the defendants would have their remedy in a higher court.
Mr. Strode interrupted the speaker with a request that that remark be reduced to writing and that the court instruct the counsel that he had done wrong and very wrong in making the statement to the jury.
The court said he saw no ground in the statement that would justify a rebuke, but that it would be as well if it had been unsaid.
Mr. Strode then directed to the reporter wheat Mr. Hall said, but in other words.
Mr. Hall denied that he had made the statement which Mr. Strode quoted him as having made, and he protested against the reporter putting in the records anything which he had not said.
"Well, repeat it," said Mr. Strode.
"Inasmuch as counsel for the defense objected so strenuously to the statement when first made, I don't think I would be justified in repeating it."
"Do you remember the statement?" asked Mr. Strode of Reporter Wheeler.
The latter hadn't retained it.
"I ask the court whether or not what I have quoted was not the substance of what Mr. Hall said?"
"The court - cannot advise you," replied Judge Field.
The storm blew over without further damage.
Judge Field admonished the attorneys to cut short their addresses. He didn't desire to interfere with the desire of counsel to make good speeches but he couldn't permit such extended discussions of every question presenting itself.
Mr. Lambertson said that under that understanding he would say nothing.
Mr. Woodward of McFarland's counsel then took a whack at the inadmissibility of his client's confession and devoted over an hour to an impassioned discussion of the promises to Monday embodied in the evidence, held out to induce him to tell his story. He quoted in addition to what is heretofore given, the statement made by Carder that Malone had said to Monday that Saturday night, I'll get you before morning." He went over all the evidence to show what had been said calculated to frighten Monday or lead him to hope for clemency, and cited equally numerous authorities to show that Monday's story was therefore not competent evidence. Every proposition of law advanced by Mr. Hall was met by numberless authorities. But the argument was without avail, for at its close Judge Field ruled against him.
The Confession is admitted
In handing down his decision the court remarked, amid the most impressive silence:
"There is no doubt that this is the critical point and the important part o this case. If I had any doubt in my mind as to the course I should pursue I should not render an opinion at this time, but as it has been evident that this point of the case would come up on the trial, I have investigated the law pretty thoroughly and my view of the case is entirely settled. It being so, I see no reason for hesitating in the ruling. The law as I understand it in this state on a confession is about as has been stated by counsel, and especially by Judge Wier. I think he stated the facts very fairly, that the case is to be presented to the court to determine whether or not the confession should be submitted to the jury. If the court is of the opinion that the surroundings in the case and of the confession are such as to be entirely improper, then the court should exclude the confession and not submit it to the jury. If the court is of the opinion that the confession and all the circumstances attending and surrounding the confession should be submitted to the jury, it becomes a matter for them to pass upon as to whether or not the confession was made voluntarily and without inducements, as much as any of the other evidence. I am clearly of the opinion that this is admissible to go to the jury. There fore I overrule the objection."
Exception by both defendants.
Mr. Strode: "Upon the part of the defendant, Mary Sheedy, we object to the admission of this alleged confession of Monday McFarland for further reason that it was not made in her presence, but was made, if made at all, without her knowledge and assent, and cannot be in any way binding upon her, and cannot be received and put in evidence against her." Overruled. Exception.
Judge Field, in reply, said: "I see no way when two persons are charged and tried together, of using evidence against one and excluding it as against the other. That, however, will be covered by instructions. I will note the objection to the introduction of the confession and cover the question of its relevancy by an instruction.
People:
Field, Allen W. [Brief Biography]
Graham, Robert B. [Brief Biography]
Hall, Frank M. [Narrative] [Brief Biography]
Lambertson, Genio M. [Narrative] [Brief Biography]
Malone, James [Narrative] [Brief Biography]
McFarland, Monday [Narrative] [Brief Biography]
Melick, Samuel M. [Brief Biography]
Philpott, James E. [Brief Biography]
Sheedy, John [Narrative] [Brief Biography]
Sheedy, Mary [Narrative] [Brief Biography]
Snell, Novia Z. [Brief Biography]
Stearns, Royal D. [Brief Biography]
Strode, Jesse B. [Narrative] [Brief Biography]
Weir, H.W. [Brief Biography]
"Monday's Confession Goes," Semi Weekly State Journal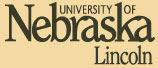 Home • Explore the City • Spatial Narratives • Interpretation and Narrative • Comments?
Guides and Resources • Archive of Documents • About the Project
Directed by Timothy R. Mahoney, Plains Humanities Alliance, in collaboration with the Center for Digital Research in the Humanities.
Funded by the Center for Digital Research in the Humanities, the Nebraska Humanities Council, and the Plains Humanities Alliance.
© 2007–2008, University of Nebraska–Lincoln