GOOD NEWS FOR MRS. SHEEDY
NO POISON FOUND BY THE CHEMIST.
An Interesting Bit of Information From Inside Authority on the Sheedy Case.
Not an Unreasonable Theory.
The analysis of John Sheedy's stomach has been completed and the result is known. Contrary to expectation the chemist failed to discover the lightest trace of poison.
This interesting information in relation to the murder of John Sheedy has been in the possession of Coroner Holyoke and County Attorney Snell for several days and they, for some reason best known to themselves, kept the matter quiet. However, one of the gentlemen who was on the inside yielded to the persistent inquiries of a JOURNAL reporter Monday afternoon and put him into full possession of the facts.
Professor Vaughan of the university of Ann Arbor, Mich., who made the analysis, communicated the result of his labors to County Attorney Snell and Coroner Holyoke immediately upon the completion of the analysis. The report was made in writing and was brief and to the point, being to the effect that no poison had been found. After the report was received a letter was written to Professor Vaughan asking if the failure to discover poison in the stomach was evidence that none had been administered. In his reply Professor Vaughan stated that there was no conclusive evidence that poison had not been administered, for the reason that morphine would pass off from the stomach in a few hours after it had been taken, therefore, it did not by any means prove that Sheedy had not been given morphine.
The prosecution have not abandoned their theory that Sheedy was poisoned, and will conduct the prosecution against Mrs. Sheedy and McFarland on that theory, notwithstanding the failure to find poison.
The attorneys for the defendants will probably endeavor to have the counts in the information amended if possible.
The result of the analysis will be received with surprise by the public, as it was almost generally believed that poison would be found in the stomach. New interest has been added to the case by this development, and the trial of the defendants next month will draw as large attendance as did the memorable preliminary examination.
The trial of this interesting case is set for the 4th of May. It will probably be tried before Judge Field and it is estimated that it will consume two or three weeks, unless developments arise that may change the entire phase of the case, and other developments of a startling nature have been anticipated for several days past.
It is now no longer difficult to conjecture why the prosecution charged Mrs. Sheedy with administering morphine when nothing appears to have been known as to what character of poison may have been administered.
People:
Holyoke, Edgar L. [Brief Biography]
McFarland, Monday [Narrative] [Brief Biography]
Sheedy, John [Narrative] [Brief Biography]
Sheedy, Mary [Narrative] [Brief Biography]
Snell, Novia Z. [Brief Biography]
"GOOD NEWS FOR MRS. SHEEDY NO POISON FOUND BY THE CHEMIST.," Semi Weekly State Journal April 24, 1891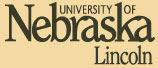 Home • Explore the City • Spatial Narratives • Interpretation and Narrative • Comments?
Guides and Resources • Archive of Documents • About the Project
Directed by Timothy R. Mahoney, Plains Humanities Alliance, in collaboration with the Center for Digital Research in the Humanities.
Funded by the Center for Digital Research in the Humanities, the Nebraska Humanities Council, and the Plains Humanities Alliance.
© 2007–2008, University of Nebraska–Lincoln